April 6th, 2012
I have spent much of my life looking for something. Have you felt that way? I was told that i was speacial by a man who until he was seventeen saw the people around him in colors. Others would have me dismiss this. but why? why should we beleve that we are not special. after all we are the most complex organium i can think of. who else on the planet has so many questions, causes so much trouble and can create as we do? I know things that i can't explain and at times i can not comprehend. I am a messenger for thoes who need one. I am a leader for those looking to fallow, i am a mother and a wife and i tend to place my mind in earthly ways. When i choose to look beond what is earthly my life is so diffrent. I suddenly get what i want. simply because i believe it is mine to have.

With writing.. i was told i could not possibly fofill my dream of writing because i had horrible spelling, (trust me i have very much improved) I write the words how i hear them, lol i would have been better of in England where they seem to say each letter of each word. Maybe then i would spell properly.

With art.. i was told i did not understand it.

give me a choice i will choose the less popular of the two. I choose to be diffrent to stand out. Some find that i make them feel uncomfterble, and they can't explane what it is about me that they don't like. To the many i am a stand for them, that they get what they want in their lives. I am a listener for them, i want to make them feel special and proud to be who they are.

I helped a girl gain power in her life where she thought she would never have. She is amazing. All she needed was someone to tell her she was perfectly pretty, and she has every right to have power over her own life. You do too!

I am begining to take my own advice again. I have so many stories that have been waiting form me to mother them. I am now working on creating my characters past just being a name in a roll but to become a person that will some where some how inspire the reader, be a friend to the reader and captivate them. Will i always be in this mind set...no.. but i will always be wanting it.

i have great people in my life who love and support me, who do you have in your life that makes you feel like you are home?

love and respect for your self then for others. Continue to be Perfect, special and all so important.

January 28th, 2012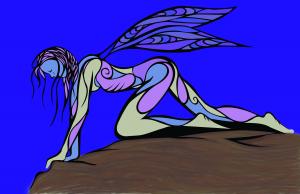 I have just began to learn how to use Photoshop in a way that allows me to be free from the clean up of chalk, paint, or airbrush. It is kind of nice to just save and head off to bed. There are many aspects of painting and getting messy that i do miss, but this one is much more portable. It is unbelievable what we can accomplish with a computer. The imagination truly gives us life as we know it to be. Many people imaged a life where light was easily given, where travel was possible with out a high risk of death, or attack. Where calutrues from around the globe could be in contact with one another as though they were simply next door nabhors. As with everything technology does have it is draw backs.

the finished peace is posted on my main faa site. I hope you enjoy it.
January 4th, 2012
Jamie Lynn thanks and happy year also for you.

It has been a long time since I feel engaged with the visual communication like instrument of diffusion of ideas and humanitarian conscience.
He is like preaching in the wilderness and he closes the doors of the galleries, why what's commercial prevails above all.
The future is very uncertain and is riddled with institutional lies, no matter the party that exercises the power. Here and now only govern the money of the big fortunes.

this was written to my by Joaquin Abella Ojeda and i find it to be amazing!!!!

I love to see when others have fun with their words and create a master peace that should never be forgotten.
December 27th, 2011
I have reolised if i just get to typing i will have a book to publish. I did some math, if i type 10 pages a day for 6 days of the week i could have a novel in two months, not including time for revisions. In reality i have a baby so i am not so sure that will be consistent, but i did type a page and a half today. So that is something. I have been told i have great story ideas and that i need to get published. I believe that if you have a passion that is what you are meant to do. So i am fallowing all of my passions.

I am looking into going to Tibia a school in Madison Wisconsin that teaches how to be grounded, centered and how to use intuition to help others, and heal. Eventually i would like to do a massage course but right now i want to focus on making my intuitiveness sharper so i can help others to see theirs. Between that and staying involved in Landmark education's work i am excited to live life fully, in a way where i can choose weather or not to be mad about something and if i choose to be mad i can let it go so much faster. I does not have to take years to forgive or let go, and it does not take months or weeks just seconds. Amazing things are going to happen to the human race i and i know we can all get there together.

Each day i wonder how i can improve my self, what can i do to make my self happy, where do i need to take the responsibility and have power over my choices. Yes spelling is one. LOL. What can you do today that will have yo smile?
December 1st, 2011
I find that I give most of my art as gifts. In a sense I am hoping they will tell their friends, not much has come of that yet. I created a mask for a bar in wisconsin off of HWY 57. Well it's a painting of a mask. Maybe I'll get lucky with this one. This is the shortest blog entry yet.
November 9th, 2011
when i am creating...
I seem to slip into another world in a since. I see things differently, i pay more attention to the smaller things and capture them in a way that others see the world they passed by as beautiful. As a photographer, i am able to direct ones eye and show them the world as i see it in that moment. It is a fantastic power to hold and great responsibility.

When i paint, the brush strokes become my voice, i am able to express my inspiration and create something that is unique to me, or so that is my goal. If you stair at my work long enough maybe you will see how it curves and playfully twists. Or maybe you are drawn to it for it's color, it excites the mind and carries the spirit.

When i draw, i do so with grand definition and passion for the line moves and with it you may be moved. Creating one solid peace of pleasure, sorrow and it may inspire you.

when i write, i write for my self. In poetry i create a rhythm and a world to invite others to be apart of for the moment. To escape from their world and enter into mine. What it reads for you is a reflection of your self, the same goes for my art. What you see and what you read is coming from your mind. We will never know how our works impact others, as an artist i only know how it impacts me. I see people smile when i have given them a gift. How long will they enjoy it? How long will they remember who gave it to them? Will i be remembered with that peace?

questions that i will never know the answers to. I do not create to know the answers, i create for my self, to say that yes i am a creative and am apart of the rare who have to put our passions aside in order to survive in reality. only to get moments in time of pure creativity.
November 4th, 2011
I am one who believes in spirits and the supernatural. A friend of mine was told by one of her guides that I should have a blog, another said I need to start publishing my stores as short stories in magazines to get started. And tonight I experienced my first healing and reading. Done by some one I have never meet but in a short time got very close to, this tends to happen with like minded people.

It is difficult for me to put this in the right order, but I have been excepted in to a circle of higher powers, they have asked me to allow them to help guide me in my life. It is amazing and a very high honor. When the day comes when things of this nature are commen place, it will be a shock to some, feared to a few and something that has been expected by many. We are now in an area of humans finding the truth, and we have left the aura of humen obeying god or gods.

It is amazing that we are able to communicate with those who have passed on even way before our own time, and that even in death it is in human nature to help and guide one another on our various life paths. At times I still see my self as a sceptic only because I have doug Ted who I am, through landmark education I have learned the tools I have always wanted to put the past in the past and see my self for who I am, fully self expressed and sticking to what I am committed to.

If there is anything i hope to share with people it would be this, better your self, and when you accomplish that keep finding the next step, find what your. Omitted to, what you are passionate about and don't forget that. And finally, believe in who you are and what you stand for trust your self and keep to what you believe.

With great love and respect
-JamieLynn
Healthy living!

November 2nd, 2011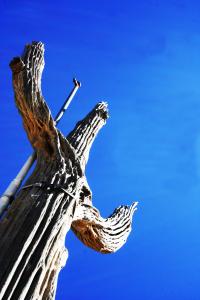 Have you ever had a day where if you did not do something with passion you were going to explode? I have many of those days now. For the past six months i have been a mother for the first time. I stay at home, care for her cook, clean, and have this need na, passion that i can't keep quiet, i need to paint or alter images, write a poem, or work on a story. Something to feel expressed to feel like me. I take the moments that i can to create and i have learned to keep consistent.

I decided to do more than just post poems as a blog and i am not sure that i understand the concept but here it is. When i hear music i love i have to dance....now i have to dance to Palladio by Escala. And it has to be loud!! ...... ok i am a bit out of breath ....ug over 8 months without dancing.... but i feel great, and a bit sore. lol. some how though i feel at least in this moment the passion is missing. It will be back, it always comes back.

I am also a clarvoent, which to me means that things are always clear. But i have inspiered and tuched many lives. and i love it when it is proved to me that i have "powers" that can not yet be explained by sience. I believe we are all a bit phycic. It is just weather we want to believe it or not.

I have been told i am good at all that i do, tarot, dance, art and writing, except i have not done anything big enough yet. and yet is the key word. I will i am destend to.

the dancing i will keep to my living room though.

be well, live healthy
with great love
-JamieLynn
November 2nd, 2011
I want to write nearly every experience, each tantalizing thought and no one will ever read, no one will ever know the passion, the high, I get out of things over looked. The inspiration that comes from every where and I am unable to capture it fast enough to cleans my mind in a way that organizes my thoughts. If this were to happen my conchiousness would be filled and all my stories complete with characters known as though they were real humen beings living their lives after the dry pages had ended. The ink bleeds and faids into whispers of a memory if only to grant entertainment for the moment. My thoughts trickling on to each page, slowly, for my hand cannot keep pace of my thought. Even hitting the keys rapidly tap tapping, slowes my thought so I may repeat over and over in my mind until it is on the page or written in binary code hidden from the world until one day possibly it becomes formulated, printed, sold to the readers of the world who are by far a dying bread, a wondrous talent, yet dying. They are replaced with those of a narrow thought, thinking only of this moment and what is best for themselves, cought up in an age where books and humen contact are becoming or is already, obsolete. Words flowing, eyes capturing, and the mind, storing all it can in a seemingly random way.
-JamieLynn oct, 26 2011
July 22nd, 2011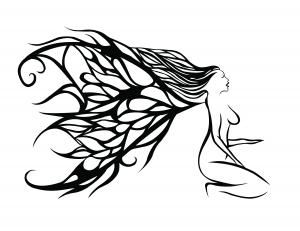 View

Crashing from the sky
falling
floating in the waters knowing
feel the breeze threw thy skin
toss thy hair into the wind
may the dreams come to be true
shall the day be one that is new
beyond the sight of man
beyond the ways of this world
see nothing
know nothing
but what there is to have at hand
never looking beyond thy nose
wait
stop
and make a pose
discover who are those
so many faces
so many names
so many stores
from beyond the grave
keep it still
keep it light
for never knowing what bumps in the night
let it settle
let it be
for it will always be out of sight
beyond the days of endless lumber
no one shall ever slumber
take this moment
moving on
for one shall never own it
never truly in the moment
looking on
looking far
but never looking beyon where you are

JamieLynn
June 2, 2010